When thinking of retirement, you need financial planning before searching for the perfect country to move to!
Key points to remember before retirement:
You should have a mix of stocks, bonds, mutual funds, Gold and other assets to provide your portfolio growth opportunity throughout retirement
Health care costs will likely be higher later in life. Consider options to make sure your needs are covered in retirement.
Make sure you have a diversified investment portfolio
Increase your retirement contributions up to the maximum allowed in your 401(k), IRAs or other retirement plans
Rollover part of your IRA into Gold or other precious metals
Review any 401(k) accounts you may still have with former employers
Retirement and lifestyle opportunities overseas been researched by International Living for 38 years, we all love most of the distinations over the years!  The Retirement Index is the most comprehensive and in-depth survey of its kind. This list of best retirement havens in 2018 is not just for retirees, it is for digital nomads or whoever wants to live abroad on a budget.
How International Living choose these places?
Their team covers five contents to come up with the index, it reflects the experience of every expat who has contributed to International Living since the publication of our first issue, nearly 38 years ago. The team members moved overseas and immersed themselves in the destinations where they live and learned their lessons the hard way, International living experts are ideally placed to compare, contrast, and bring nuanced insight to the most appealing retirement destinations in the world.
What are the Best retirement Havens in 2018?
Peru—Low-Cost Living, Vibrant, and Diverse
By Steve LePoidevin, IL Peru Correspondent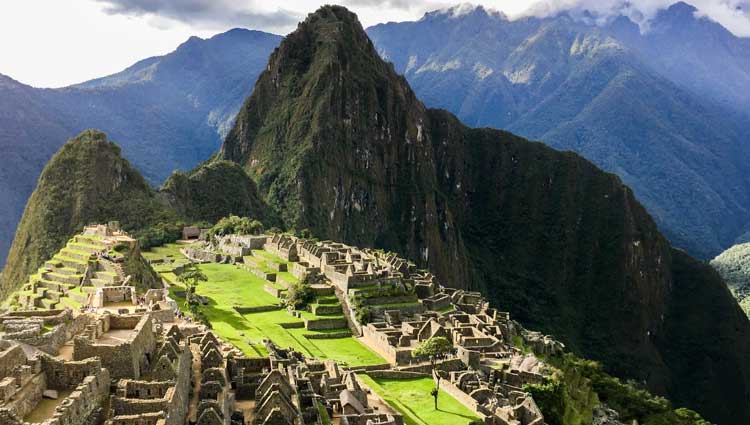 A climate to suit every taste…1,500 miles of coastline stretching from Ecuador to Chile…centuries-old Spanish colonial cities…hundreds of archaeological sites to explore….and towering mountains to climb and deep canyons to hike. These are just some of the things that have drawn an increasing number of adventurous expats to call Peru home, including me.
My wife Nancy and I have lived here a year and a half now and love it. We decided to look for a place where we could become permanent residents relatively easily, not too hot and not too cold, inexpensive and absent of a huge expat population. Peru seemed to be a good fit, and it is.
Spectacular Macho Pichu, Cusco, and the Sacred Valley of the Incas have always been major attractions for tourists but more expats are now heading to this area for long-term stays and retirement. Nights are cool but midday highs can reach the 70s F for much of the year. You can find two-bedroom apartments to rent for as low as $250 per month and couples report monthly expenses of less than $1,000. From renting to eating out, you will be surprised at the high quality of life you can have in Peru with a modest income.
Head south to the city of Arequipa and you can bask in more than 300 days of sunshine per year. We spent our first year in the southern metropolis of Arequipa and discovered that it has a lot going for it. Less than a two-hour drive from the coast, it is easy to escape to the nearby popular beaches during the peak summer months of January and February. And the food is to die for. Arequipa is renowned for its range of high-quality restaurants, wonderful traditional cuisine, and centuries-old colonial center.
The capital city of Lima is home to the largest number of expats. They enjoy some of the best restaurants in the world, a large variety of art galleries and museums, a vibrant theatre scene, and the easily accessible international airport. And for anyone breaking into Peru's business world, Lima is the place to see and be seen.
Surfers enjoy the year-round waves at seaside towns such as Huanchaco. Located only 15 minutes from Trujillo, the second-largest city in the country, it offers the best of both worlds. Huanchaco has maintained its small fishing town charm despite the annual increase in tourist numbers.
Although not in the top countries when it comes to public healthcare, Peru has a large network of excellent private clinics and hospitals. A variety of national private insurance companies offer healthcare plans for far less than in the U.S.  Policies are available within individual healthcare networks for as little as $100 per month.
9. Spain—Romance, History, and Charming Villages
By Glynna Prentice, IL Editor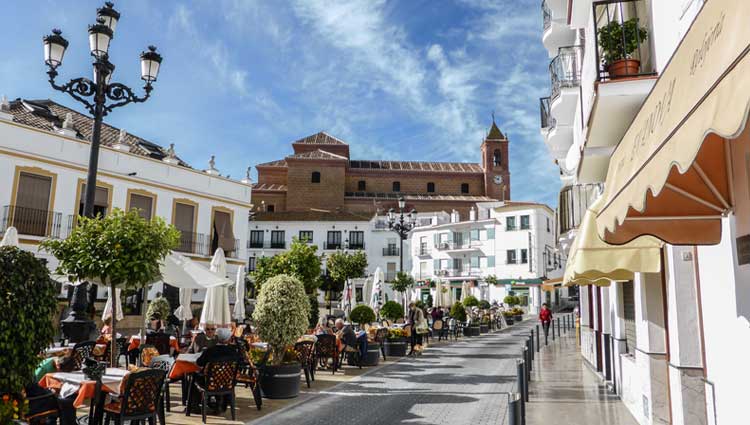 For decades, Spain has been a top vacation and retirement destination for Europeans. And today North Americans and others are following their lead… And why not?
Spain's miles of beach and warm coastal climate mean there's plenty of places where you can enjoy a seaside lifestyle, as well as temperate weather, pretty much year-round. The cost of living is one of Europe's lowest—in many of Spain's midsized coastal cities, a couple can live comfortably (including rent and private health insurance) for around $2,100 a month. And, of course, it's true First-World living, with first-rate telecommunications, modern housing and amenities, and superb, widespread public transportation (so you can take the cost of car repairs and insurance right off your budget).
I love all the cultural amenities that cities offer, and for me, a big plus to Spain is that you can find a good level of cultural amenities—cineplexes, museums, and a music and theater scene—not only in the very large cities, like Madrid and Barcelona, but also in smaller cities. Alicante and San Sebastián.
Spain covers most of the Iberian Peninsula, from the Pyrenees Mountains right down to the Strait of Gibraltar, looking across at Africa. This gives it a climate that ranges from cool and moist in the northwest (rather like the U.S.'s Pacific Northwest), to hot and dry in the south, where you'll enjoy sunshine up to 300 days a year.
But Spain offers more than just great beaches…it is rich in vibrant coastal cities and, between them, scores of charming villages. On Spain's eastern, Mediterranean coast are popular metropolises like Barcelona and Valencia and the beach resort of Alicante. To the south is Málaga and the Costa del Sol. West of Gibraltar, on Spain's southern Atlantic coast, are charming coastal villages that have been discovered by Europeans—but that are relatively unknown to North Americans. And if you prefer the cool, green northwest, there is bustling Bilbao, the chic resort (and foodie capital) of San Sebastián, and smaller, sleek Santander.
My own favorite city for full- or part-time living is Valencia. For me, it combines the best of all worlds. Spain's third-largest city, it has all the goodies of a metropolis: convenient air and rail connections, major hospitals, universities, and plenty of parks.
From any coastal destination, you can easily explore Spain's vast interior, with its romantic, historic cities: the ancient university city of Salamanca, in western Spain; Burgos, with its cathedral; Toledo, Almagro, and other Castilian cities on the central plain; and the Moorish wonders of Granada, Seville, and Córdoba, in southern Andalucía, just to name a few…
8. Nicaragua—Best Bang-for-Your Buck in Latin America
By Scott Hed, IL Nicaragua Contributor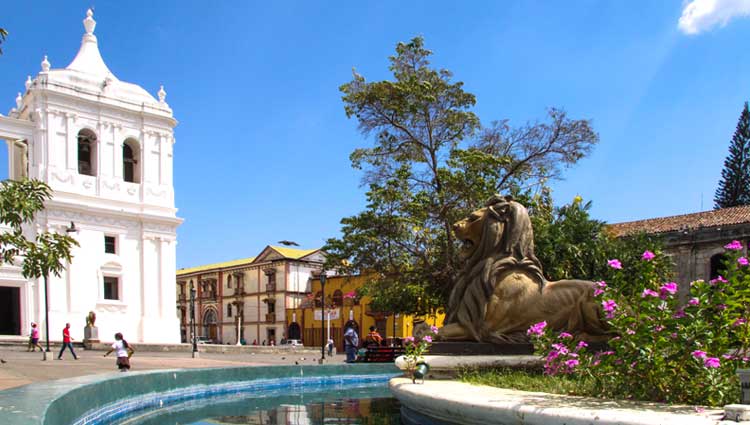 If you're looking for a tropical locale where your dollar will go far, Nicaragua deserves your attention. It's a country on the up, developing fast, yet still among the most affordable on the IL beat. It's easy to reach and being in the Central/Mountain time zones, makes it easy to stay in touch with family and friends in North America.
My wife Nicki and I moved to Nicaragua full-time in 2016, after visiting the country a number of times since 2011. We were seeking a respite from northern winters, with a low cost of living and a bit of adventure. We built a beautiful home just outside of Granada for a fraction of what the cost would have been back in the U.S.
Similarly, our daily living costs are lower and we're able to afford luxuries like house and yard help as well as weekly massages.
Our neighbors Darrell and Amy Bushnell had similar reasons for making the move to the Land of Lakes and Volcanoes more than a decade ago. In their words, "Nicaragua is different enough to be interesting, but not so different as to be bizarre."
Nicaragua offers much to do in the way of outdoor activities. You can peer into an active volcano, it has some of the best surfing in the world on its Pacific coast, and I enjoy the game fishing on the Caribbean coast. In the north you'll find deserted beaches and just a few hours away temperate coffee highlands with hiking trails.
The larger cities also offer many shopping, entertainment, and dining opportunities that will keep urbanites happy while Nicaragua's transportation and telecommunications infrastructure continue to improve annually. The highways between major cities are very good as is cell phone and internet coverage.
There is a large enough expat presence in the country—especially in the more popular destinations of Granada and San Juan del Sur, where many Nicaraguans also are bilingual to varying degrees—which means that in those places, at least, you could get by speaking mostly English, but learning a bit of Spanish will make things easier and more fulfilling.
To get a sense of expat life in Nicaragua and query those who are already living here, there are a number of Facebook groups you can join. Expats of Nicaragua, Expats of Granada, Expats of Leon, etc. Once in country, there are expat groups and clubs in most places where you can socialize, take up a new hobby, or give back to the community in many ways.
Daily living expenses in Nicaragua can be very modest, especially if you frequent the local markets for fresh meats and produce. A couple renting in Nicaragua and enjoying meals out several times per week could easily live well on $1,500 per month, and often for much less. Owning our home takes away a major expense, and we consistently spend under $1,000 per month, which includes automotive expenses, groceries, pet food, dining out and entertainment, part-time help around the house, even regular massages.
7. Portugal—Europe's Best Retirement Haven
By Tricia Pimental, IL Portugal Correspondent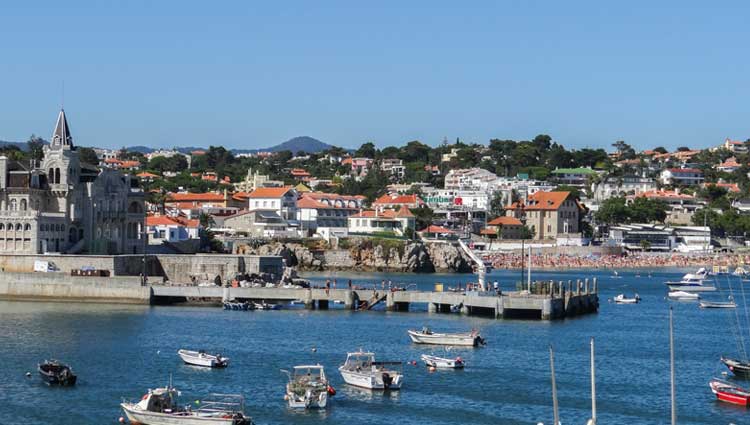 On a tree-lined square in the beach town of Ericeira, I sit at an outdoor café and inhale the aroma wafting from my hot coffee. On the table, butter melts on a torrada, a short stack of toast, fresh from the bakery's oven. A cool autumn breeze hints of winter, yet the Iberian sun is warm enough for me to shed my sweater. This is the life for me.
I've lived in Portugal for five years, and as IL Portugal Correspondent, I have shared a lot about what makes this country great. Others agree. "It's the people," says expat Molly Ashby, who bought an apartment in Lisbon five years ago. "They're mellow and very receptive to foreigners."
Another reason is the affordable lifestyle. My husband Keith and I find we spend about a third of what we did to live in the States. For example, a simple lunch of soup, main course, beverage, dessert, and coffee runs about $10. A taxi start is about $4. Monthly utilities for a two- or three-bedroom apartment average $100 a month. We pay just $1,000 a month for a four-bedroom, four-bathroom home, half an hour from Lisbon.
Rated the third-safest country in the world in the 2017 Global Peace Index, Portugal is not only secure, but beautiful. "The blue-green water is absolutely fantastic with the sun shining on the sea; it's as if diamonds are dancing on it," says Annette Ford Rio, who lives in Cascais, near Lisbon. "The sunrise and sunsets are fabulous."
I've had personal experiences with the healthcare system, both private as well as public, which offers professional treatment at little or no cost. Does that mean you won't occasionally encounter some bureaucratic red tape? Of course not. But I certainly did in the States, too.
If Portugal's attributes have convinced you to give it a try, here's a tip: Begin your test drive in the capital. Lisbon is easy to reach, with direct flights from major cities around the world. English is widely spoken and comprehensive train, bus, tram, and taxi offerings make it unnecessary to own a vehicle. The city is a cultural cornucopia, with museums and historical sites like St. George Castle and the nearby Palace of Queluz. Expat organizations like Americans Living in Portugal, International Women in Portugal, and the Royal British Club are ready to help you find your way.
6. Colombia— Sophisticated and Affordable
By Nancy Kiernan, IL Colombia Correspondent
Perfect spring-like weather all year was the first thing that drew me to retire to Medellín, Colombia. I had lived my whole life in the northeast., and I never wanted to see or shovel snow again. While not exactly pioneers, my husband and I are two of the growing number of expats who have discovered that they can live a First-World quality of life in a country that's only now showing up on fellow retirees' radar.
Colombia is the second most biodiverse country in the world, so you can easily find a climate and environment that suits your taste. If you want hot and tropical, consider retiring to the lovely Caribbean coastal cities of Santa Marta or Cartagena, where crystal-clear water laps against warm, sandy beaches. For those who prefer more temperate climates, then I suggest my adopted mountain city of Medellín, or anywhere in the "coffee triangle" of Pereira, Armenia, and Manizales, where you are surrounded by lush, green mountain scenery.
Colombia ranks high as a place for healthy living. The great weather allows retirees to enjoy an active, outdoor lifestyle every day of the year. Walking, hiking, horseback riding, swimming, tennis, and even golf will keep your body strong and your spirit young. Pat Turney, a retired nurse from Idaho, refers to Medellín as "a city with a built-in weight management program," thanks to all the walking she does.
And then, of course, there are the fresh fruits and vegetables that are locally grown and available year round. I've lived in Colombia for over five years, and I still haven´t sampled all the exotic varieties of fruit.  Diego, a semi-retired and self-confessed foodie from the U.S. Midwest, is also impressed with the fresh and healthy food. "I love having fresh tomatoes all year round," he says.  In the U.S., he was used to waiting until late summer for the bounty, and then eating what he could and canning the rest. "Now I can get fresh vegetables any time of year."
As we all reach retirement age, access to high quality but affordable healthcare becomes a front-and-center issue. I was a hospital executive in the U.S., so I know healthcare and understand why Colombia ranks so highly in that category. The World Health Organization (WHO) ranks Colombia #22 out of the 191 countries it reviews for quality of care. That surpasses Canada (#30) and the U.S. (#37). Colombia is home to 22 of the top 43 Latin American hospitals.
Retirees are discovering they can stretch their retirement dollars, thanks to the low cost of living and the great exchange rate. The Colombian peso has been hovering around 3,000 to the U.S. dollar since late 2015. Monthly rental costs range from about $300 in small towns to $1,500 and more for a penthouse or a sprawling country home. But in many areas of Colombia, a couple's total cost of living can be $2,000 a month or less. I live in Medellín's upscale neighborhood of El Poblado for 60% less than it cost me back in Maine. My combined utilities (water, waste, gas, electric, trash removal, cable, internet, home phone) average $94 a month.
Some of the best things about retiring in Colombia don't show up on a survey, though. For example, the warm, welcoming Colombian people. As the expression goes, "You don't meet a Colombian…you meet the entire family!" Here you'll always feel part of the community.
Don't let a lack of Spanish keep you from trying out Colombia. I saw it as an opportunity to learn something new. As word spreads about all that Colombia has to offer, expats are drawn to the metropolitan city of Medellín, especially the neighborhoods of El Poblado, Laureles, and Envigado, as well as to the coastal communities of Santa Marta and Cartagena. A cute two-bedroom, two-bathroom apartment in the Castrapol section of El Poblado currently rents for $750 a month, furnished. If you want to put your toes in the sand, a two-bedroom, two-bathroom apartment, only two blocks back from the beach in the Rodedero section of Santa Marta, goes for $500 a month.
5. Malaysia—Easy, English-Speaking, and First World
By Keith Hockton, IL Malaysia Correspondent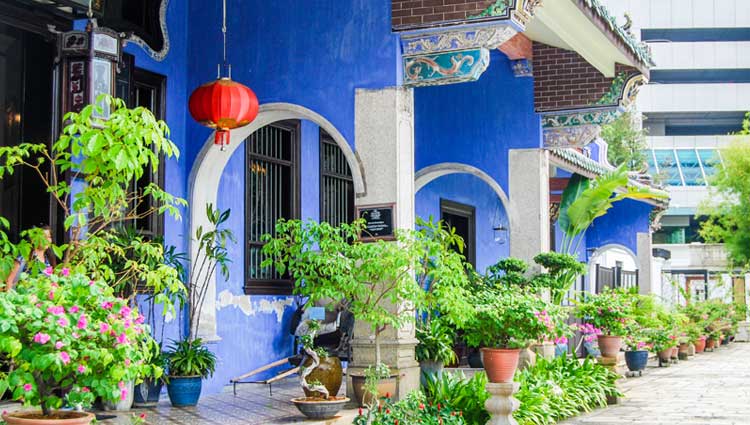 Cities with a buzz, idyllic beaches, islands that seduce the senses and some of the most pristine ancient rainforests in South East Asia—this is Malaysia. And these are just some reasons why I call it home.
As an ex-colony of Britain, English is widely spoken. Expat clubs have existed since the 1700s, yet still welcome new members. Bang-for-buck Malaysia is hard to beat, for instance it's joint second in the "Renting" category for a reason. In Kuala Lumpur, a couple can live comfortably on $1,500 a month, or extravagantly on $2,500 a month, including rent. For $700 a month you can rent a 2,195 square-foot, four-bedroom, two-bathroom apartment in Penang on a natural harbor overlooking the Straits of Malacca
"Between the lower rental costs, lower utilities, and eating out a few days a week, we are looking at a 50% lower cost of living than our home in Canada," says expat Ellen Ma of the life she and her husband Jim enjoy in Malaysia. Hobbies and pastimes won't break the bank either: "A round of golf back home was $72, whereas here it's $30. A tennis pro could cost up to $100 an hour [back home], whereas here it's $15," she adds.
This year, Malaysia topped the "Entertainment and Amenities" category of the Retirement Index, and it's easy to see why. For starters it's a gastronomic delight, and the street food here is hands down the best in Asia.
In Penang, there are street stalls selling Chinese, Malay, and Indian fare that have my mouth watering just thinking about them. My favorite stall specializes in Nasi Lamak. Considered the national dish of Malaysia, the recipe combines dried anchovies, roasted peanuts, and chicken that has been cooked in sambal (a sauce made from chili peppers, shrimp paste, fish sauce, ginger, garlic, and lime juice). This is then added to fragrant rice that has been cooked in coconut milk. Heavenly. A serving rarely costs more than $1.50.
If white-sand beaches are your dream, you have here more than 878 islands to choose from. I've been to scores of them and my favorite two are Layang-Layang and Langkawi Island. Layang-Layang because of its pristine waters and deep drop-offs (great for Scuba divers), and Lankawi for its natural beauty and luxury. Located on the border with Thailand, there are a few established resorts to choose from, not to mention the countless deserted white-sand beaches where you will never see another soul. (Datai Bay is my favorite.)
Canadians Jacques and Sharon Giraud moved to Penang, sight unseen, just 13 months ago. "Although we hadn't been to Malaysia, everything that we read made sense," says Sharon. Jacques continues, "We didn't consider anywhere else because Malaysia ticked all of our boxes. Why continue searching when the place that we wanted was staring us in the face?"
As for healthcare, when you compare surgery prices between the U.S. and Malaysia, the benefits are obvious. A knee replacement in Malaysia costs just $4,000 compared to $45,000 or more in the States, while a hip replacement can cost as little as $5,200, versus $39,000 in the U.S. When I tore my anterior cruciate ligament recently, the cost of my excellent care, including consultation with a top surgeon, MRI, surgery, and a private room, came to $2,000. In the U.S., the same would have set me back at least $18,000.
4. Ecuador—Diverse, Unhurried, and Metropolitan
By Wendy DeChambeau, IL Ecuador Highlands Correspondent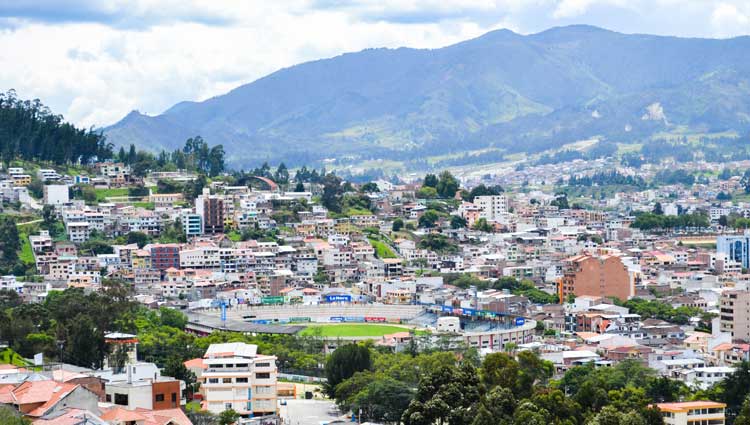 History-filled colonial cities…peaceful mountain villages…lazy coastal towns…cloud forest, nature-filled hot spots… For those looking for a sense of variety in their ultimate destination, Ecuador has it all. Choose a metropolitan lifestyle of luxury, the carefree existence of a sun-worshipping beach dweller, or just about anything in between. And because the country is small (about the area of Nevada), it's easy to explore all that Ecuador offers.
Thanks to its many lifestyle options, Ecuador has become a retirement hot spot among North Americans. Most of us live along the Andean corridor or in a few beautiful locales along the Pacific coast.
With impressive mountain peaks, welcoming locals, and spectacular weather, Cotacachi, in the Andes, is where I chose to make my home six years ago. High altitude keeps temperatures nice and moderate, ranging between the low 50s F and high 70s F all year round. My days of shoveling snow are long gone.
While I appreciate the natural beauty and the mix of indigenous, Incan, and Spanish culture, one of my favorite benefits is the affordable lifestyle. My family of four lives on approximately $1,200 a month (without rent, as we own our home outright). At Cotacachi's local produce market, I can load a canvas grocery bag full of fresh fruit and vegetables for $5 to $10. The mild climate means I don't need to pay for heating or cooling, so my electric bill stays under $18 a month. And there's no need for me to own a vehicle, since public transportation is everywhere and cheap. A one-hour bus ride costs just $1.50.
Doug Klaver and his wife Melody came to Ecuador from British Columbia. He says, "Living here allowed us to retire early, with a lifestyle we couldn't have afforded in Canada. We now have 25 acres of land, chickens, six dogs, a couple of horses, and we're growing cacao. What's not to love?"
Many expats choose to start their Ecuadorian experience in Cuenca. This colonial city of 580,000 is easy to navigate, offers plenty of amenities and entertainment options, and is already home to several thousand North Americans. You'll find the best of both Latin culture and back-home comforts here. Rentals are plentiful and affordable. Sara Coppler, from Kentucky, is renting a one-bedroom apartment right in the city center. "It's by the Rotary Market, costs $200 a month, and is semi-furnished. The owner bought new appliances for me, and it has beautiful hardwood floors," she says.
Ecuador has changed many lives for the better. Georgia natives Julian and Cassandra McClellan say, "We love Ecuador because we feel truly at peace. We've been given the gift of time and an unhurried pace where we can turn to our passions. That's the most priceless gift ever."
3. Panama—Friendly, Welcoming, and Great Benefits

By Jessica Ramesch, IL Panama Editor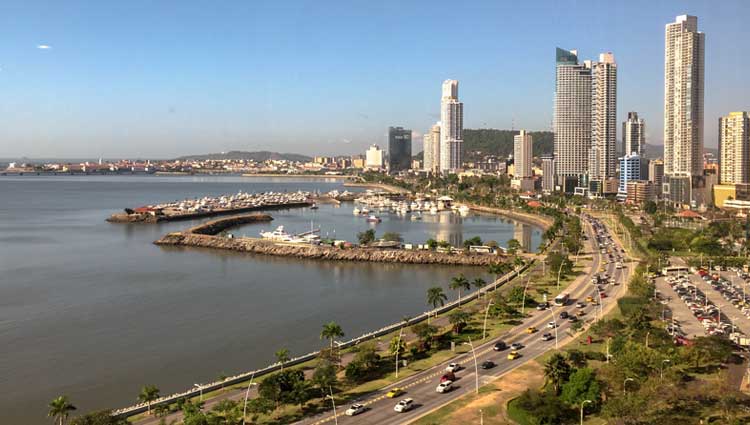 Modern, convenient, and close to the U.S.—not to mention sunny, warm, and welcoming. It's hardly surprising to me that Panama always does well in IL's Annual Index. I've been living in and writing about Panama for nearly 12 years, and what impresses me most is how this country continues to grow, making it more attractive with each passing year.
Panama City is a destination for exciting food, beer, jazz, film, golf, tennis, and much more. The lush mountain towns of Panama rank among the best retirement destinations in the world. Our livable, clean, and uncrowded beaches include the popular beach hub of Coronado, the lesser-known gem that is the Pedasí region, and a Caribbean paradise—there is no other word for it—called Bocas del Toro.
The local people are fun, friendly, and welcoming…and so is the government. That's why Panama wins out when it comes to benefits for retirees and ease of obtaining residence. Here I pay no income tax on my overseas earnings. The healthcare is top notch, too. The city's four major private facilities include a technologically advanced Johns Hopkins International affiliate. My dental care is inexpensive, and yet I get the same quality of care I expected back in the States. (And I find it way more personalized…my doctors actually sit and talk to me.)
Panama City is a world-class capital (one that's on the water) and comparable to cities in California. Yet you would be hard pressed to live comfortably in a major cosmopolitan city up north for $2,500 a month.
Leave Panama City and costs are even lower, with expats living well on a monthly $1,500 or less. And we're talking convenient, idyllic settings—not depressed or remote areas. Power costs can be as low as $40 a month when you don't need air conditioning or heating. Water and trash collection cost $10 to $25 a month. I know expats who spend as little as $15 on cell phone, $20 on internet, and $150 on outings. Healthcare costs are perhaps the biggest savings, with expats here spending 40% to 75% less than they did back home.
Expats in Panama report they are overwhelmingly happier and healthier since making the move. Just ask Mike and Deb Lunsford, who moved from Colorado to the lush mountain town of El Valle. They both say they're healthier than before, with minimal effort. They don't diet—they go out for pizza and drinks with expats and locals alike.
But fast food and processed meals aren't the norm here. Produce tastes better to them, as it's not full of preservatives. Deb enjoys gardening in the fertile, volcanic soil. Mike makes delicious nanobrews—his latest golden ale is perfect for sipping as you walk around their tree-filled property.
"It's an amazing place," admits Mike. "These days I don't wear a watch and I barely look at my cell phone. You learn to go with the flow…and a slow flow means a lot less stress."
2. Mexico—Convenient, Exotic, First-World Living

By Glynna Prentice, IL Mexico Editor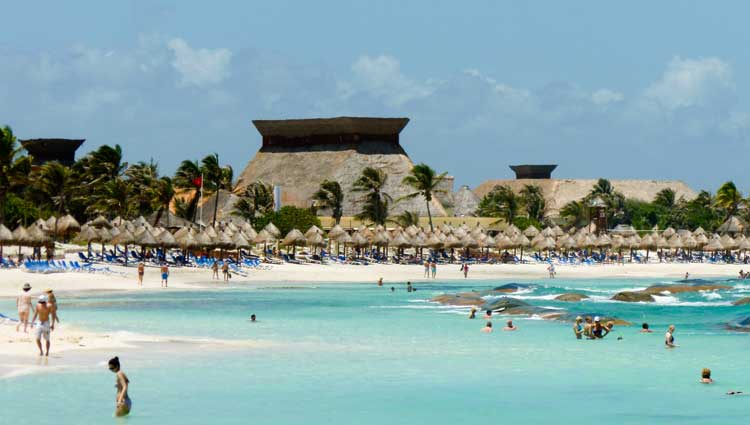 In Mexico's Colonial Highlands, where I now live, I enjoy sunny, temperate weather basically all year round. A concert ticket costs me $4, a first-run film about the same, and a doctor's visit about $40. Last week an evening out—drinks and dinner with friends, a symphony performance, and a taxi home—was less than $20, all in.
When I first moved to Mexico over 10 years ago, I did it for Mexico's convenient location and low cost of living. (A couple can live here for anywhere from $1,500 to $3,000 a month, depending on location—and that includes rent and healthcare.)
I didn't even realize the host of other benefits that I'd enjoy. The near-First World lifestyle, for one thing. I don't mind roughing it on occasion—say, when exploring Mexico's Maya ruins, deserted beaches, or viewing wildlife in the jungle interior—but I like comfort for day-to-day life. In Mexico, I have that. Fast internet. Free long-distance phone calls worldwide. Plenty of gourmet foods in specialty markets. Cheap air fares on discount airlines to destinations all over the Americas. First-run films (in English). And much more. These are the goodies a huge, developing economy like Mexico's can offer.
I have my pick of climates, from tropical beaches (thousands of miles of them) to temperate mountains. I can live in romantic, Spanish-colonial cities…or choose beach lifestyles that range from chic, sophisticated Puerto Vallarta to small, laidback villages on the Yucatán Gulf coast.
Healthcare is good to excellent, too. You can opt for private healthcare that tends to cost a quarter to a half of U.S. prices (and your doctor may speak excellent English, too). Or, if you have a residence visa, you can sign up for Mexico's public healthcare, which costs a few hundred dollars a year. If you're over 60 and are a legal resident, the public system is free.
But at heart, what I and most other expats love most about Mexico is the vibrant life and culture. Round a corner and you may find a perfect, tranquil plaza where bougainvillea blooms, a lone musician playing a tune, or a local parade of costumed dancers or riders on horseback. "Mexico is my bliss," says expat Mona Primlani, who lives in the Colonial Highlands. "There are so many things that make me happy here…the comida [food], culture, and colors…."
Expat Steve Garcia considers himself "privileged to be able to experience culture in a way I never knew before—the music, the arts, the history…"
Throw in the many colorful traditions, such as the Day of the Dead celebrations, and you have a place that delights and stimulates your senses.
If you're looking for your own slice of Mexico to call your own, there are plenty of expat havens where you can live a rich, varied, fulfilling life for pennies on the dollar. In fact, thanks to the current favorable dollar-to-peso exchange rate, Mexico is arguably less expensive today than it was when I moved here, over a decade ago.
For instance, I recently saw a small, furnished one-bedroom, one-bathroom house in Mérida, capital of the Yucatán Peninsula, renting for $650 a month
1. Costa Rica—The World's Best Retirement Haven
By Jason Holland, IL Roving Latin America Editor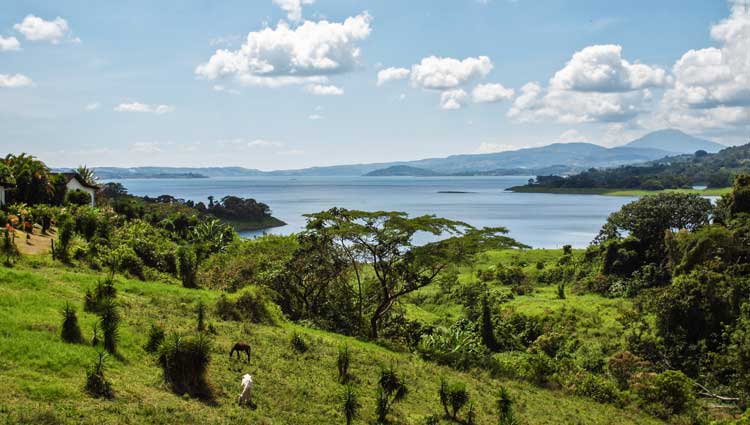 North Americans have been flocking to Costa Rica for more than 30 years, attracted by the tropical climate; low cost of living; top-notch, affordable medical care; bargain real estate; and natural beauty.
I love Costa Rica. You can kick your shoes off on white-sand beaches, hike through lush lowland jungle or mountain cloud forests, and bask in volcanic thermal springs. Rent a furnished two-bedroom home for just $500 a month, buy an ocean-view property for under $200,000, spend $25 in the feria (farmers' market), and come home with a week's groceries for a couple….
No wonder Costa Rica always seems to be on the shortlist. Readers at IL conferences tell me so, and expats I meet as I scout throughout Latin America often tell me, "We seriously considered Costa Rica."
In an increasingly uncertain world, Costa Rica is a beacon of dependability. It's not up-and-coming or edgy or the hot new thing. It has been quietly growing into a model country—a standout in the region. It has a steadily growing economy; dozens of multinationals like Amazon and Microsoft have major operations there. The low crime rate means you can feel safe just about anywhere in the country, day or night. There is a focus on preserving the environment, with 25% of the country's territory protected. And there is commitment from the government to power the country on solely renewable sources, especially hydroelectric, wind, and geothermal.
Tens of thousands of U.S. and Canadian expats already live in Costa Rica full- or part-time. And millions have traveled there over the years for beach-resort vacations, surfing, fishing, rain forest treks, and more. There's a comfort level knowing you don't have to be a pioneer. Plus, with many Costa Ricans speaking English, it's pretty easy to navigate as you learn more Spanish.
That's not to say Costa Rica is too Americanized. It very much has its own rich culture and distinct way of life. This is expressed in a tradition of hospitality, which makes it very welcoming to expats, as well as a carefree attitude—and unofficial national motto—known as Pura Vida, which roughly translates to "life is good." It's an attitude that quickly rubs off on expats. Ticos, as Costa Ricans call themselves, have a live-and-let- live attitude. They value time with family and friends above all else. A strong sense of community exists and with it an emphasis on personal freedom, which appeals to many expats who feel hemmed in by the countless rules and regulations back home.
You may not know that Costa Rica has no army. It was abolished in 1949, after a brief but bloody civil war traumatized the nation. Since then, it's had a stable government, a democracy with peaceful elections. The money that would go to the military is used to fund education for all (the literacy rate is 96%) and a solid national healthcare system, which is open to expat residents at a very low cost—averaging about $95 a month per couple. That's a welcome respite from the spiraling costs in the U.S.
Good modern healthcare coverage, plus traditional and herbal medicine, natural foods, including abundant fresh fruits and vegetables—you can grow your own, thanks to the fertile soil—and a more active lifestyle (it never gets cold, so you can exercise outdoors year-round) combine to help many expats feel healthier than they have in years. Some have even found relief from chronic conditions. A friend of mine lost 40 pounds simply by deciding not to have a car (which is doable in many communities) and walking in the hills around his Central Valley home. As they built their stamina, he and his wife were inspired to hike the Appalachian Trail, which they recently completed.
You'll find that most people are relaxed and low-stress, too. The need for status symbols and the anxiety that comes with the 24/7 news cycle disappears. In Costa Rica, you'll come to enjoy a healthier body and mind.
With all these benefits, it's not surprising that Costa Rica has topped the Happy Planet Index three times.
For such a small country, Costa Rica also packs a punch when it comes to variety of climates and landscape and the lifestyle that goes with it. You'll find expats living in the eternal spring climate of the mountainous Central Valley. This is rural and small-town Costa Rica, where expats live in towns like Grecia and Atenas amid coffee plantations and forested hillsides. From their terraces they enjoy coffee from local beans and views of the surrounding countryside.
Some prefer life at the beach. There are funky beach towns like Tamarindo and Playas del Coco, resorts, and luxury communities on the northern Pacific. Head far south on the Pacific coast, and you discover rain forest-covered mountains, small coastal villages like Ojochal and Dominical, and the wild seaside of the Southern Zone. In the central Pacific you have fun beach communities like Jacó, plus the conveniences of the country's capital, San José, an hour and a half down the road. The bohemian and undeveloped Caribbean, including towns like Cahuita and Puerto Viejo de Talamanca, may be the most Pura Vida of all places in Costa Rica. You also have Lake Arenal, a highlands region known for a mild climate and rural charms; life on the lake is quiet and peaceful, with a close-knit expat community.
Expats live well in all these areas, whether they rent or buy. Try two- and three-bedroom homes in good locations with views, starting at $800 per month. One- or two-bedroom condos or apartments—even within a walk to the beach—are $500 and up. Many rentals come fully furnished—completely turnkey. And when you're ready to buy, you'll find bargains too, like one-bedroom beach condos for under $50,000. Mountain-view homes in the Central Valley list for under $100,000. It's very much a buyer's market in Costa Rica, so prices are negotiable. It also helps that property taxes are just 0.25% of assessed value, a fraction of what's typical in the U.S.
It's true that Costa Rica isn't the cheapest country on our Index. But it offers excellent bang for your buck. It's possible for a retired couple to live very comfortably on $2,500 a month in Costa Rica. On this budget, they might eschew the "fancy" grocery store with imported goods in favor of the feria, where they can fill the fridge for the week for $30. Instead of hitting up the tourist restaurants that charge a premium, they might go to local sodas, restaurants serving up hearty Tico fare. But combine those cost-saving measures with the modest expenditures required on healthcare, rental homes, and utilities (no heating costs, and no cooling costs at least in Arenal and the Central Valley) and you can see how a good life can come at a modest price.
Read The Full Article By: International Living